Have you ever wished that someone would take all the guess work out of planning and preparing meals for you and they would just hand you recipes, ingredients lists, and tell you what to do? I know I have wished for this even though I regularly menu plan, this is why I was super excited to review the
MyFreezEasy.com Freezer Meal Plan Membership
from
MyFreezEasy
. I recently received their Premium Annual Membership to review and I couldn't be happier with how quick and easy the meals are to prepare for the freezer and then how delicious they are when it is time to cook them.
Traditional Meal Plan
Gluten-Free Meal Plan
Slow Cooker Meal Plan
Clean Eats Meal Plan
20 Meals Plan
All Chicken Meals Plan
All Ground Beef Meals Plan
All Pork Chops Meals Plan
MyFreezEasy offers several different membership options so that you can find what fits your family best. They range from Basic Membership to the Premium Annual Membership. Each level of membership gives you more customization options with the Premium Annual Membership having the most options and flexibility. Every meal plan comes with organized shopping lists, assembly details, printable labels to put on your bags or trays before popping them into the freezer, highlight videos with tips and tricks for the recipes in each plan, dairy-free and gluten-free modifications for every recipe. The Traditional Meal Plan also includes an instructional assembly video for its meals. As a bonus each recipe tells you how to make it to serve tonight and how to make it for the freezer.
Chicken from the New Mexican Chicken Lettuce Wraps (I added the tortillas and beans)
I do menu plan and I must confess that it is not my favorite thing to do. This is why I was excited to be part of this review. I was also excited because I have been wanting to figure out how to take advantage of freezer cooking for quite awhile now. I just didn't know where to start, but I figured getting the Premium Annual Membership to review would give me the perfect place to start. It did. Freezer cooking is setting aside some time to prep and prepare meals in advance that you place in freeze bags, aluminum pans, or in my case I used my Gladware containers. We first received access to this product in September and reading just the title of the meals in the various plans had me drooling. I looked over the site that is very user-friendly and decided to start by printing out the Traditional Meal Plan and the All Chicken Meals Plan. The recipes on both sounded delicious and there was nothing that my family would not like on either of these meal plans. The very first meal I tried out on the family was the "New Mexican Chicken Lettuce Wraps (Filling)." I had some chicken that I needed to use up and so instead of prepping this meal for the freezer, I used the instructions to make this meal for that night. I actually ended up throwing all the ingredient to make the chicken filling in my instant pot because it was a night we were running out the door. When the chicken mixture got done, it was time for us to jump in the car so I used flour tortillas and made this filling into burritos for us. I did add lettuce to our burritos so that we still got the same flavors of the recipe. My family really liked this meal and said they wanted it again. That is a WIN in my book!
Meals ready to go into the freezer...we highly recommend this one.
Grilled Citrus Salmon Packets before being wrapped for the freezer
The next recipes I pulled together were from different sections of the meal plan including using the Premium Membership feature of Create Your Own Meal plan. I knew we had an upcoming camping trip and that I wanted to prepare freezer meals for our dinners for our week of camping so I picked out Beef Stew Foil Packs, Dutch Oven Italian Chicken & Potatoes, Frito Pie Filling, and Grilled Citrus Salmon Packs. I printed off the recipes, their instructions, the shopping lists, and the assembly directions. Then Little Miss and I headed off to the store to pick up the ingredients I didn't have on hand for these meals. Many of the spices and a few of the extra ingredients (like tomato sauce) I had on hand already. I was shopping mainly for the meat and veggies for each of these meals. We got home and put everything in the fridge to prep our meals the next day. The following day while the kids were working on school, I prepped 3 of the 4 meals I had picked out in about 45 minutes. I just followed the assembly prep for each meal and it went super quick. Later that evening I prepped the 4th meal and this one took a little longer, but only because instead of buying already cut up stew meat which was not on sale at the store that week, I bought a roast and cut it into chunks myself. For each of the meals I made, I followed the instructions to make 2 meals because each recipe also gives you instructions to make just one meal. I placed both prepped meals for each recipe (so 8 meals total) in my freezer when I got done. When it was time to leave for camping I was able to pull out the meals we were taking, put them in the bottom of our cooler and use them to help keep the rest of our food cool. Each of the meals I prepped for camping were simple to prepare over the open fire (that is how we cook when we camp) and they were each DELICIOUS!!!! We ate the Frito Pie Filling the first night over chopped up lettuce with cheese, salsa, and cheddar cheese tortilla chips. All we had to do was warm up the meat as it was a meal that was fully cooked when it was put in the freezer. For the Grilled Citrus Salmon we cooked the foil packets right on the grill grate. We shared with our friends we were camping with and everyone loved these. We served this with a bagged salad mix and dinner couldn't be simpler especially when camping. The Dutch Oven Italian Chicken and Potatoes was a whole meal in itself. I planned to serve it was salad but we were so full from the delicious meal no one wanted salad. This one my family decided was their favorite while we were camping and they asked to have it again. We also had the Beef Stew Packets and everyone liked them too. They were filling and my family also requested those again. Having the freezer meals for camping made it super easy and I plan to prep my meals ahead of time for every camping trip now.
Frito Pie Filling
Beef Stew Foil Packets ready to wrap for the freezer
Cooked Beef Stew Foil Packets
The 2nd servings of the meals that are in my freezer are coming in handy this week. I had minor outpatient surgery this week and I already have the frozen meals in the freezer ready to go for my family. They just have to pull them out and put them in the slow cooker or my instant pot. They don't have to worry about what is for dinner this week and I can give them instructions from the couch. I love that I don't have to worry about trying to get up and get dinner while I am recovering and I don't feel guilty that we are eating out or that I can't help, I just helped ahead of time. I will continue using the MyFreezEasy for our subscription period and then I am seriously considering continuing on purchasing the plan. I have already checked out the new meals put up for October and will be cooking several of them later this month. This meal plan has made life so much simpler for me lately and I love just being able to grab a meal out of the freezer and cook it. I am sold! You can find out more information about MyFreezEasy.com Meal Plan Membership at their
website
.
Here
is the link to the Premium Annual Membership we received. You can also learn more about MyFreezEasy on
Facebook
,
Pinterest
, and
Instagram
. You can also find out what meals my friends on the Homeschool Review Crew tried by clicking the banner below.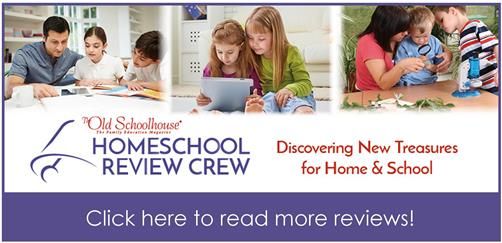 *Please note this review does contain affiliate links. This means if you decide to make a purchase I do receive a small commission.