I have always thought poetry is beautiful, but I have never been sure of how to study it. That is why I was excited to receive a digital copy of
Working it Out: Poetry Analysis with George Herbert
from
Everyday Education, LLC
to review. This digital book is a great resource and guide of how to read, study, and understand poetry.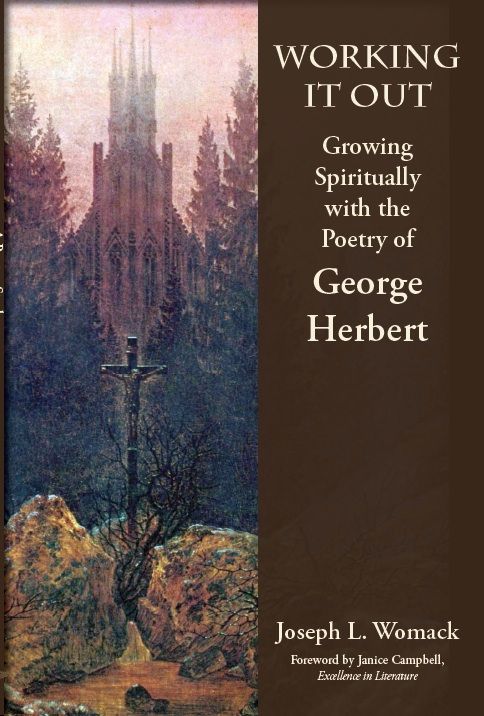 Everyday Education, LLC is a small, family owned business that was created when author Janice Campbell needed a place to sell her book. She challenged her homeschooled, computer oriented son to create a website for her to sell her book to other homeschoolers and he created Everyday Education for her. They have since grown and now offer many resources for homeschooling.
This is how I studied the first poem
Working it Out Poetry Analysis with George Herbert was written by Joseph L. Womack. It was written primarily as a devotional, but it also demonstrates a deliberate method for reading and understanding poetry in general. The book is designed so that you immerse yourself in Herbert's poetry. It is a one year study that takes you through 51 poems from Herbert, a 17th-century Christian poet. For each of the poems, Womack helps you focus on:
The Big Picture – What the poem is about
The Parts of the Picture – A stanza-by-stanza explication of the poem that helps you identify literary devices and poetic techniques
The Parts of the Pictures Come Together - A look and explanation of the movement of thought through the poem.
Reflections – Questions for personal meditation
Scriptures for Further Reflection
Studying the poems using this method helps you dive into them at a deeper level and gives you keys you can use to understanding any poetry, not just that of Herbert.
My reflections on the poem
When I received my digital copy of Working it Out: Poetry Analysis with George Herbert, I wasn't exactly sure what to expect. I knew I wanted to find a way to study poetry so that eventually I could teach my kids to do the same, but this is something I have never done before. I downloaded it to my computer so that I can print off pages as needed or I can read it right on my screen. I appreciated the Foreword from Janice Campbell so I knew what to expect as I was diving in and the Biographical Note from Joseph Womack so that I knew who George Herbert was (I had only heard mention of him before this review). The Introduction gave me an idea of what Womack's thoughts were as he put this book together. After that I just dove in to the first section of poems, Looking Back, Moving Forward. The first poem in this section is "The Glance" and as I read through it I thought it was a really beautiful poem. Then I read through The Big Picture section to see if what I thought the poem was about was actually what it was about. I am happy to say I was right on track. This poem was about Herbert's relationship with God. I re-read the poem now that I knew what it was about looking for where I could see this relationship in the poem and to start dissecting this poem. I looked up any words I didn't know and I started highlighting what I saw in The Parts of the Picture section. After this I read through The Parts of the Pictures Come Together section and read the poem again to do highlight anything else I missed after reading it the first few times. Then I answered the Reflections questions and looked up the Scriptures for Further Reflection. I also then wrote out the poem in a notebook just to let it soak in further. I found that doing all of these things really help me understand the poem better and really helped me reflect on my own journey with God and how He has worked in my life.
This book is divided into several sections with groups of poems. I jumped around to a couple of different sections so I could experience different themed poems. These sections are:
Looking Back, Moving Forward
Letting Go
Confession
Grace
Separation
Petition
Praise
Depending on God
Grief
Prayer
Special Blessing of the Church
More Insights
Writing out the poem is another way to study it.
I worked through a few of the poems during the review period. I was able to study each of the poems I worked through in-depth and really spend time soaking in all parts of the poem. I feel like I have gained a much better understanding of how to study poetry by using this book. I feel like I could take other poems and break them down using the methods taught in this book. I will also eventually teach my kids this method of breaking down and analyzing poetry to gain a deeper understanding of whatever poetry they study. I will definitely continue working through this book as I am truly looking forward to reading more of George Herbert's poetry.
If you would like to learn more about Everyday Education, LLC you can find their website
here
. You can also find them on
Facebook
,
Google+
,
Twitter
,
Pinterest
, and
LinkedIn
. You can also find Janice Campbell (the owner of Everyday Education) on
Facebook
. You can learn more about Working it Out: Poetry Analysis with George Herbert by clicking
here
. My friends on the Homeschool Review Crew have been working through this book and a couple of others from Everyday Education, LLC so please click the banner below to read their reviews too.