We love to read in our family and we love it even more when we can learn from what we are reading. We have been learning a lot recently while reading the book
Smoky Mountains ~ Here We Come!
from
By the Way Book Series
that we were sent to review. This book is all about the Smoky Mountains, a place we look forward to visiting some day especially after reading all about it.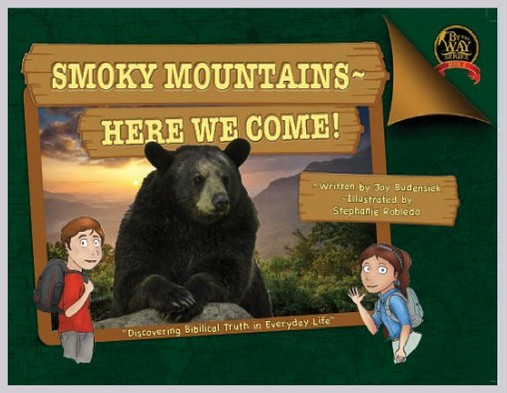 The By the Way Book Series was started by Joy Budensiek. She started the series after hearing that many parents don't talk to their children about God and spiritual matters. This really bothered her (as it would me as well) and she decided to do something about that. The series of books she created is designed to help provide parents with talking points to interact with their children about God and spiritual matters. Every book in the series includes Scripture, references to God, references to God as the Creator and His Creation, and fun facts about each place she has written about. In addition to the Smoky Mountains book we received, the By the Way Book Series includes Florida's Treasure Coast ~ Here We Come!, Pennsylvania ~ Here We Come!, Ohio ~ Here We Come!, Washington ~ Here We Come!, and Colorado ~ By the Way. She also has plans to add titles this year that include Ireland, Indiana, New York, and Idaho.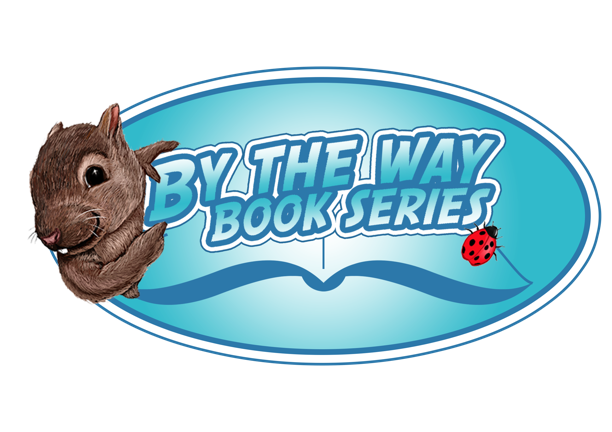 This series of books features Alex and Lexi, a brother and sister duo. They travel different places, visiting and learning about the areas they travel to. In the book Smoky Mountains ~ Here We Come!, Alex and Lexi travel to the Smoky Mountains to stay a few days with their Uncle Ted who is a forest ranger. He takes them for a hike on the Appalachian Trail so they can experience God's Creation. On the trail, they get to see various parts of the trail, lots of animals and plants, cross many creeks. Uncle Ted teaches the children some of the history of the park, history of the people that originally lived in the area including Native Americans, and a lot about the animals and plants they see. The story is filled with many fascinating facts about animals to learn, facts about nature, and facts about the Smoky Mountains. Mixed in along with the story and the facts are Scripture passages and verses, hymns, and a life lesson about staying on God's path for us. Alex and Lexi also get to do fun activities like Geo caching and exploring during their stay with Uncle Ted.
Little Miss showing off the book she read.
I had Little Miss read this book aloud for school. I listened as she read aloud to me so I could ask her questions and I often found Buddy listening in as he also loves nature and the mountains. This book was easy enough for her to read on her own and she only needed help pronouncing a few things as she is only in 3rd grade and there are just a handful of big words she ran across like Appalachian. She would read a couple of pages each day and then we would discuss what Alex and Lexi were doing, what they were learning, and what she learned from their story. We continued doing this until we finished the book. Little Miss really enjoyed the story from Alex and Lexi's point of view. She liked that kids just like her were telling the story. She is also an animal lover so learning about so many different animals was a feature of the book she truly enjoyed. She loved all the pictures of the animals and all the facts. She had a hard time picking only one animal to be her favorite that she learned about so she said she loved learning about them all. She also liked learning about God through the story and seeing that He created everything with a purpose. We were walking around our new property exploring and she mentioned that this is what Alex and Lexi did and they learned that God created all the big and small things and He created them for a reason. I like that we could discuss the ways God was mentioned throughout the story and really talk about why God designs and creates things, animals, and people. We had some good discussions while she was reading and Buddy even chimed in his thoughts from time to time. I truly appreciate that by reading about how the characters saw God in nature, it has reminded her to look for God all around her. Little Miss is also looking forward to going geo caching this Spring when the weather is better. This is something our family has wanted to do for awhile and now that she has read about it in the book, she is all for going! As a parent, I really appreciated that this book wasn't just a for fun book even though it felt like it. It is packed full of things for Little Miss (and even Buddy even though he is older) to learn. I also really appreciated that God was a part of the story and the discussions that came about as a result of God being a part of the story. I also appreciate that we can go back and read the story time and time again and learn more and have completely different discussions. We have wanted to visit the Smoky Mountains for a long time, but after reading the book we really want to go there.
Us at our new property exploring when Little Miss was telling us how God created everything we were exploring.
We definitely recommend reading
Smoky Mountains ~ Here We Come
and the By the Way Book Series. You can check out this series for yourself at their
website
and on
Facebook
. The books sell for just $14.99 and she does offer activity packets, posters, and card packs that can be purchased to accompany the books. We want to read the other books in this series and the books she will be putting out later this year too. In the meantime, you can check out the reviews from my friends on the Homeschool Review Crew to learn more about the other books since we all got to review different books for this review.