I admit it, I am a planner addict. I need a planner to function and know what I have going on each day. Usually I am a paper planner, hands-on kind of girl, but I have been trying out an online planner and it has my attention. I recently got a chance to review
Homeschool Planet
from the
Homeschool Buyers Co-op
and I can tell you that I am definitely impressed with it.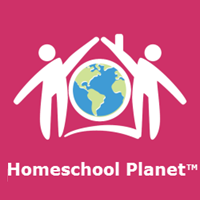 Homeschool Buyers Co-op was founded in 2005 and it is a family-owned and operated business. They are dedicated to providing homeschool families top quality curriculum at the lowest prices possible. They have a wide variety of lesson plans and resources available for purchase through their website, which is free to join. They also offer many weekly deals, group buys, and free resources on their website. It is a site I had heard of the past, but did not join until this review and I can see that I have been missing out by not being a free member. I am happy that I have joined their website and now have access to all they have to offer.
Adding to your planner is super easy with this prompt.
Homeschool Planet is an easy-to-use online homeschool planner that allows you to not only plan out your school lessons, but you can also use this planner to keep track of your day to day life for everyone in your family. It features multiple views, separate login for each student, a daily digest emailed to each family member, lesson planning, attendance trackers, grading, transcript help, shopping lists, helpful widgets, and more. It is a tool to give you a daily view of everything you have on your calendar and homeschool schedule. It is available to purchase for just $65 a year (which is a discount if you pay for the whole year at once) or $6.95 per month. If you just want to try it to see what it is all about you can sign up for a free 30-day trial. Right now for the month of June, if you sign up for a free 30-day trial, you will receive a free lesson plan that you can link to your planner in Homeschool Planet. Some of the lesson plans that are available for free with this offer are:
All About Spelling
BJU Press Math
Fix-It Grammar
LIFEPAC Bible
Mystery of History
Veritas Press Self-Paced Bible
Wordly Wise 3000
More...
The more I get to looking around on Homeschool Planet, the more tools I find for making this online planner mine. They have cool widgets in the sidebar that I got to choose. So each day I see a quote of the day, a task list (I can add tasks for each member of my family there), a shopping list so I can add groceries we need as I think of them, and I chose to add a Bible widget so I get a verse of the day. I was also able to customize my theme for my planner and make it pretty for me. I like that I can view this planner multiple ways. There is calendar view which lets me see what is going on for a whole month at a time, planner view which shows me only a specific day, and resource view which shows me the resources I need to gather for my lesson plans. This program emails us a daily digest if we have tasks or events for the day (eventually when our school year starts it will email my kids their lesson plans for the day - I just have it sent to my email and they can click through there). There is a weekly digest to so you can see what is coming up for the week. They do have mobile versions available so I can see my planner on the go. I have not looked into this feature yet, but I do plan to so I can carry my calendar with me everywhere, which would be hard to do with my paper planner which is bulky. I am in the process of adding both of my kids school lessons to this online planner. We are still deciding some of the materials they will use this fall, but I am adding them as I figure them out. Lesson plans are easy to add. They are super easy if you purchase a lesson plan from the co-op as you just have to apply them to your calendar. If you put in your own, they are still easy to add as this planner walks you through each step.