Audio dramas have become a family favorite in our house, especially the ones from
Heirloom Audio Productions
. Their latest audio drama is
Captain Bayley's Heir
and we couldn't wait to listen to it for our latest review. Like the other audio dramas we have heard from this outstanding company, Captain Bayley's Heir captured our attention from the very second it started until the moment it ended.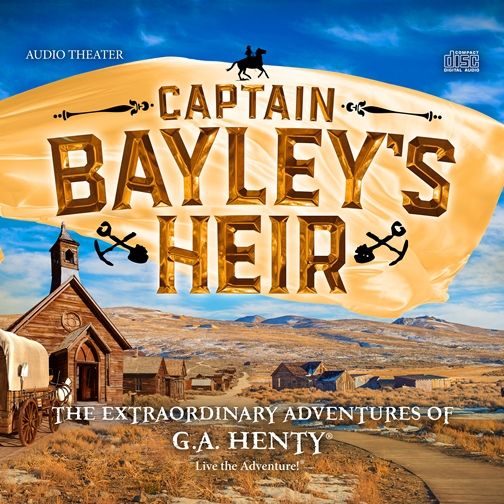 Since we have reviewed products for Heirloom Audio in the past, we know that we can always expect a quality audio drama that not only captures our attention and but it also keeps us on the edge of our seats. We have come to really appreciate this company because their priority is bringing real history to life for their listeners and they strive to tell the stories of true Christian heroes while teaching strong moral values. Their audio dramas are based on the popular book series
The Extraordinary Adventures of G.A. Henty.
His books are filled with themes of bravery, loyalty, family, and happy endings while featuring moral values like loyalty, courage, honesty, and perseverance. Since Henty's books are filled with such great themes and morals, you can see why Heirloom Audio would base their audio dramas on this series. They make it easy to complete their mission which is "to engage the listener's imagination by taking them back in time and immersing them in a great Christian story " because their audio dramas are so captivating.
Our whole family definitely recommends listening to Captain Bayley's Heir from Heirloom Audio Productions. You can find out more about Captain Bayley's Heir
here
. You can learn more about Heirloom Audio Productions on their
website
,
Facebook
,
Twitter
,
Google+
, and
Instagram
. Please be sure to check out all that Heirloom Audio Productions has to offer. I know we will be checking them out to see what other series we can use this year for school. My friends on the Homeschool Review Crew have also been reviewing this audio drama, so make sure you read their reviews by clicking the banner below.